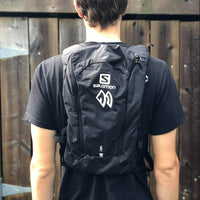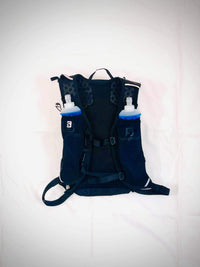 Salomon A1 Logo Agile 6 Set
For days when you want to go for a longer run, ride, or hike, reach for the AGILE 6 set. Specifically designed for mid-distance endurance activities, it carries water and essentials, plus an extra mid layer or light rain jacket. A bag that lets you stretch out and stay hydrated and energized.
Stay comfortable while on the move. The lightweight harness flows easily over your shoulders, adjustable twin straps provide stability, and 3D mesh facilitates airflow.
Front storage makes for quicker hydration and access to gels. Use the handy straps to carry a helmet and poles.
A pack that lets you do more than one thing: take along extra gear like flasks, poles, and a helmet.
SAL L40164500 Agile 6 Set BLK