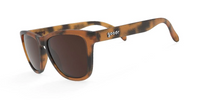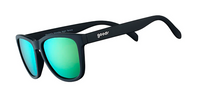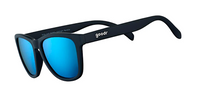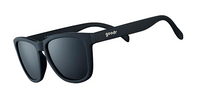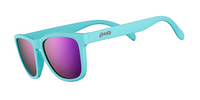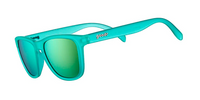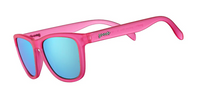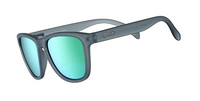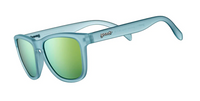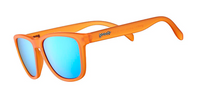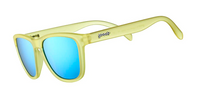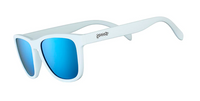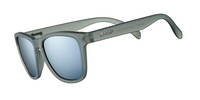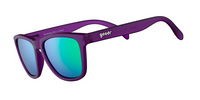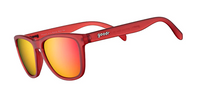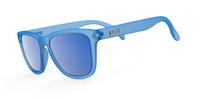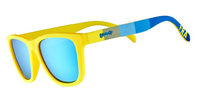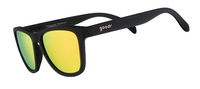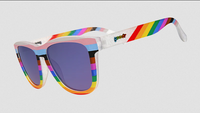 Goodr OG Sunglasses
Introducing the ultimate running accessory: Goodr OG Sunglasses! Whether you're cruisin' down Cape Smokey in the middle of the Cabot Trail Relay or setting a new PB in your next marathon - you'll be sure that you're looking good for the photo finish. 
These Goodr OG Sunglasses come in every colour you can shake a stick at - everything from OG all black to the classic "Flamingos On a Booze Cruise". These shades come in sizes that fit smaller noggins, and big brains, so make sure to check out the other frame styles available. They've become a staple for the Aerobics First crew.
Not only do these sunglasses look stylish, but they are also designed with performance in mind - specifically created as a running accessory.  With their unique no-slip and no-bounce construction, you won't have to worry about slippage or bouncing when out on your runs. Plus, these sunglasses feature polarized lenses for anti-glare protection, as well as UV400 protection that blocks 100% of those harmful UVA and UVB rays. 
Another bonus you probably didn't know about - no leopards! Unlike other running sunglasses, Goodr Sunglasses promises that no one wearing them has ever been attacked by a leopard. 
Get ready to make your entire running squad jealous with your new Goodr sunglasses - they're sure to become your go-to accessory for all your adventures!